Auto Repair Services and Maintenance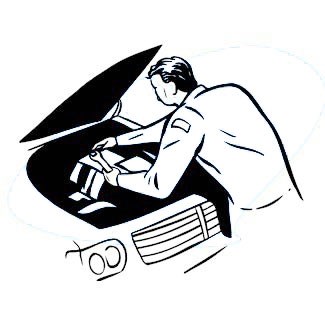 Automotive Service & Repair

We provide a full range of Auto Repair Services including Oil Changes, Transmission Repair, Brake Jobs & much more.

Greg Kerl Automotive offers a variety of auto maintenance and auto repair services including oil changes, brake services, inspections, tire and wheel service, timing belt replacements, batteries and many more.

In addition to the auto mechanic services mentioned above we offer auto repair services, including: Auto Repair, Air Conditioning Repair, Engine Repair, Transmission Repair and Brake Services.



Maintenance

• 3,000 Miles
Oil Change Service

• 9,000, 18,000, 27,000, 36,000, 45,000,54,000, 63,000, 72,000, 81,000, 90,000
Tire Rotation and Balance

• 15,000 Miles
Filters Fuel/Air/Cabin Air Filter, PCV Valve Transmission Service (Flush No Filter)

• 30,000 Miles
Filters Fuel/Air/Cabin Air Filter, PCV Valve Transmission Service (With Filter)
Brake System Flush

• 45,000 Miles
Tire Rotation and Balance
Filters Fuel/Air/Cabin Air, PCV Valve
Transmission Service (Flush No Filter)

• 50,000 Miles
Spark Plugs and Wires

• 60,000 Miles
Belts and Cooling System Hoses
Differential Service
Struts and Shocks
Timing Belt???
Filters Fuel/Air/Cabin Air, PCV Valve
Transmission Service (With Filter)
Brake System Flush

• 75,000 Miles
Filters Fuel/Air/Cabin Air, PCV Valve
Transmission Service (No Filter)

• 90,000 Miles
Tire Rotation and Balance
Filters Fuel/Air/Cabin Air, PCV Valve, Brake System Flush
Transmission Service (With Filter)
Timing Belt???

• 120,000 Miles
See 60,000 Miles
​ Repair
Foreign & Domestic
Auto's / Truck's / 4x4's /
​
Oil Change
Inspection
Check engine light diagnostic services
Brake service and repair
Factory recommended service
Engine tune-ups
Alternators / Starters / Batteries

Complete AC Service / Radiators / Heater Cores

Cooling System Flushing

Water, Air, Fuel Hose & Cooler Line Replacement

Water Pumps / Oil, Filter & Chassis Lube
Fuel Injection Service / Fuel Pumps & Filters
Serpentine Belts
Timing Belts
Engine Rebuilding and Replacements
Power & Manual Steering & Suspension
Computer and electrical diagnostic checks
Automatic transmission repair, rebuild
CVT transmission repair and rebuilding
Clutch and clutch hydraulic repair and replacement
Manual transmission rebuilding and replacement
Transfer case repair and rebuilding
Differential rebuilding
Gear vendors(tm) underdrive/overdrive
30K / 60K / 90K / 120K / 150K - Maintenance Performed

•We Accept Visa, Master Card, Amex, Debit Cards & Cash
•FREE Initial Scan Diagnosis
•FREE Road Test & Estimates
​Phone: (716) 685-3989

We Accept Visa, Master Card, Amex, Debit Cards & Cash